Products /
UV Disinfection Systems

/ UV Disinfection for Drinking Water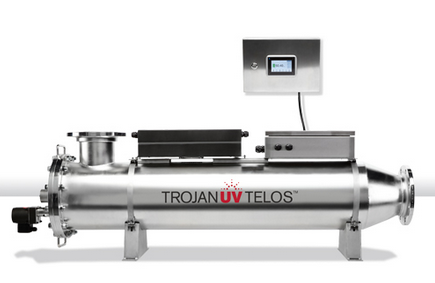 TrojanUVTelos
TrojanUVTelos™ is the latest evolution of UV for small communities and was created to address the needs of the energy- and maintenance-conscious buyer.
This advanced system utilizes TrojanUV Solo Lamp™ Technology and TrojanUVFlow Integration (FIN™) hydraulic optimization technology, which leads to low power consumption, uniform UV dose delivery and a low lamp count. With these features, the advantages of TrojanUVTelos™ are clear – lower life cycle costs, easy maintenance and reduced environmental impact.
As with every TrojanUV system, we have incorporated the latest reliability and safety features. Reducing maintenance requirements and costs while incorporating the most efficient technologies available, the TrojanUVTelos™ leads the way for small-community drinking water disinfection.