Products / Pressure Measurement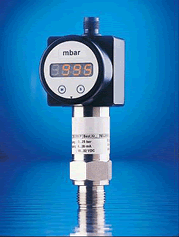 IIP-DISP Pressure Transmitter with Display
IIP-DISP Pressure Transmitter with Display and Alarm Outputs
4 Digit LED display

4-20mA

 output signal
Dual Relay Alarms
Configurable via front panel switches
The IIP-DISP is a combination of a 4-20mA pressure transmitter, an intelligent pressure switch and a digital display.
The unit is set up using the front panel keys with access protection. Programmable functions include configuration of the display, the alarm set points, alarm hysteresis and relay on and off delay times.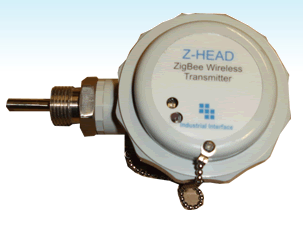 Z-HEAD Pressure Transducer input wireless transmitter
Battery Powered Wireless Transmitter
Pressure transducer load Cell input
Long battery life
Metal or Plastic

IP65

Connection heads
Other input options available.
Range of receivers available
The Z-HEAD-PRESS takes an input from a Pressure transducer load cell and transmits the value using a ZigBee wireless transmitter to a suitable receiver.
Specially designed to maximise battery life the Z-HEAD has a range of update rates from 1s up to 60s or longer. A typical battery life would be 3 years at a 10s update rate. Alongwith the actual value of the input the receiver can indicate the link quality and time since the last received transmission, useful for initiating alarms if a link should be interrupted.
THe Z-HEAD can be housed in either a plastic or metal IP65 connection head and can have either an internal ceramic antenna or an external antenna via an SMA connector.
A large range of input types are available and so a complete wireless network can be built up covering almost all types of process sensors.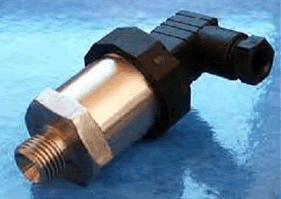 IIP-P001 Pressure Transmitter
Accuracy to <+/- 0.5%
Outputs include 

mA

,volts and mV
Range of process & electrical connections
Compact & Rugged Construction
Custom Versions Available
For level transmitters see the 

II-L001
The II-P001 pressure transmitter is an industrial pressure transmitter which is suitable for a wide range of applications. Options include mA, voltage or mV outputs and a wide range of process and electrical connections.
Pressure ranges are from 250mB to 700 barg and are available in bothgauge or absolute versions.