Products /
System Components & Recorders

/ Power Measurement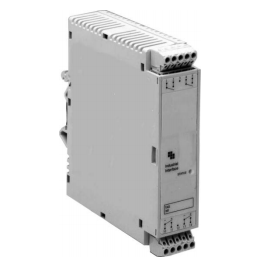 VOLTCON High Voltage Isolating Converter
Output Proportional to 

RMS

 or DC voltage Input
Input-Output Isolation to 

1kV

CE Marked for the EMC Directive
Compact and Highly Competitive
Zero and Span Adjustments
This range of isolated signal converters can accept a widerange of AC and DC voltages and provide an isolated 4-20mA output.
The device uses a true RMS input stage which allows accurate measurement of non-perfect AC waveforms.
The inputs of the device are connected directly to the power rail to be measured and the outputs, which are always in the range 4-20mA and proportional to the inputs, are connected to the data acquisition equipment. The input voltage measurements are totally isolated and protected with failsafe resistor networks.
All units offer isolation between input and output, power and input and power and output.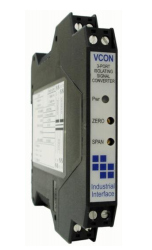 VCONHL-AC Ac Current Input Isolating Signal Converter
AC Current or Voltage inputs
Can also handle DC inputs
True

RMS

measurement
DIVIDER unit used for higher voltage inputs
Isolated

4-20mA

or Voltage outputs
High Accurate but low cost unit
The VCONHL-AC can take an AC or DC Current or Voltage signal and provide an isolated 4-20mA or voltage output.
By measuring the true RMS value of the incoming waveform the VCONHL-AC can cope with waveformd from inverters or variable speed drives as well as pure sine wave signals. Typicalinputs include 0-1A or 0-5A ac signals from current transformers or 0-250Vrms voltage signals using the DIVIDER unit.
Housed in a compact DIN rail mounting enclosure the unit is a highly accurate but low cost option.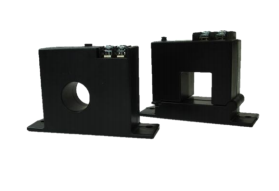 CTX AC Current Transmitters
CT Style Current transmitter
Standard or Split-ring Versions
DC Voltage or 

4-20mA

 Outputs
User-selectable Input Range
The CTX range of Current Transformer transmitter act as standard current transformers but have a 0-10Vdc or 4-20mA output.
The range is available as standard fixed ring or split-ring versions, the split-ring allowing the unit to be installed without disconnecting the existing wiring.
Input ranges are from 0-2A ac up to 0-200A ac and eaxh unit has three user-selectable ranges, allowing for easy changes to the configuration in the field.
The CTX range has moulded case insulation to 600 Vac. The CTX are a unique low cost way of obtaining 0-10Vdc or 4-20mA signals from AC current signals.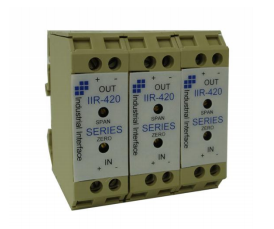 420TWAC Current Transformer Transmitter
Current Transformer Input 

4-20mA

 Output
Loop 

poweredoperation

True 

RMS

 AC input
Suitable 

ofr

 all AC waveforms
High Accuracy and Low Cost
The 420TWAC is a Current Transfomer input, 4-20mA output 2-wire transmitter.
The 420TWAC can take an 0-1A or 0-5A input from any standard Current Transformer and returns a 4-20mA output proporional to the True RMS of the current input.
This makes the unit suitable for all types of AC waveforms including those from AC inverters or Variable Speed Drives.
It is housed in a compact DIN rail mounting enclosure and is a high accuracy, low cost unit.