Products /
Level Measurement

/ Point Measurement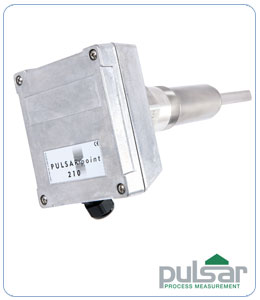 Vibrating Blade Switch
The Pulsarpoint 200 series is a range of vibrating level switches for bulk solids applications.
When solids material comes into contact with the vibrating probe the frequency of oscillation changes. This change of frequency is detected and used to trigger a relay. This can be used for high, low or intermediate level switching.
There are 4 models available:-
Pulsarpoint 210 – standard
Pulsarpoint 212 – high temperature unit
Pulsarpoint 214 – rigid tube extension
Pulsarpoint 215 – cable extension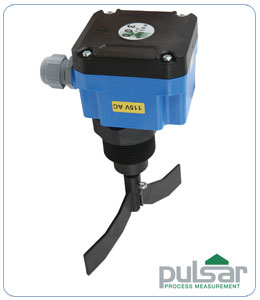 Rotational Paddle Switches
The Pulsarpoint 300 series is a range of rotating paddle level switches for point level switching of bulk solids.
The paddle's rotation is interrupted when material reaches the paddle, causing a clutch to disengage the motor.
This in turn actuates a relay allowing an alarm signal to be switched, which may be used to signify a material level as being high, intermediate or low depending on configuration chosen.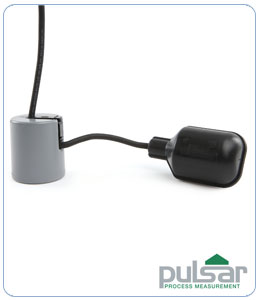 Float Switches
The Pulsarpoint 800 series range of liquid level float switches and accessories offer the user a wide selection of high integrity devices designed for reliable operation when controlling the level of non-potable water and sewage.
Versions are available to provide alarm control and pump control. The units are designed for maximum durability and dependability and are manufactured to the highest standards. Cable weight options are also available.