Products / Liquid Analysis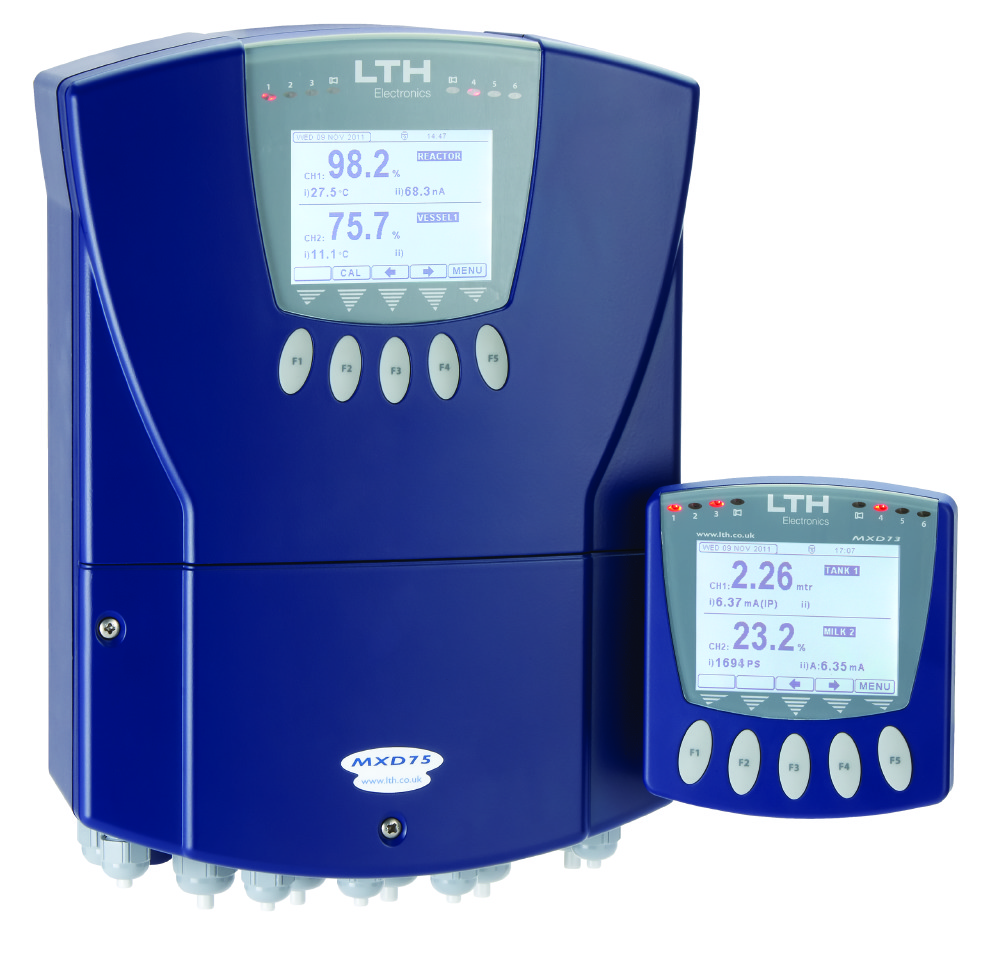 MXD70 Series
To enhance the performance and capabilities of the MXD70 series we have added a number of features and functions which will improve the operator experience and help the user to analyse and improve their process application.
Data logging
We have added data logging which is an optional software function comprising of three main elements.
Three live trend screens showing the last 200 readings for two configurable values.
The logging of variable values and system state to the SD card as a csv file.
A historical trend screen showing the data stored on the SD card as a graphical trend.
| | |
| --- | --- |
| Power Fail Alarm: | By Selecting alarm in the setpoints input source the setpoint can be configured as an alarm output triggered by the unit losing its power. This holds the relay in a permanently energised state until the unit is powered down. (Only available when using unit alarm) |
| pH Resolution: | A new range option which displays the reading to three decimal places i.e. 12.345pH |
| High Capacity SD Cards: | The MXD70 series now supports SDHC and SDXC cards for data logging, back up, re-storing and upgrading of software. |
| Channel Identification: | It is now possible for the user to assign a tag or a process name to a measurement channel. For example: Reactor |
| Auxiliary mA Input Card: | The user can now define a measurement type for the input card. For example: Flow |