Products /
Level Measurement

/ Differential Measurement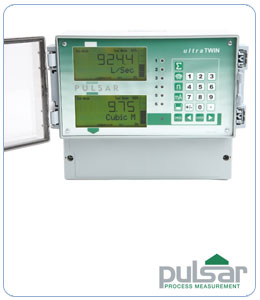 UltraTWIN
Twin-channel ultrasonic level/volume monitoring, pump control, open channel flow measurement or any combination of these.
Flexibility is the keyword for the UltraTWIN 2 channel ultrasonic system.
Each channel is user-configurable to operate independently either as a full function open channel flow monitor calculating flow rate to BS ISO 1438 and 4359, a pump control system or as a level and volume monitoring unit for liquids or solids, calculating set up volumes and providing alarms. UltraTWIN is compatible with the full range of Pulsar's dB transducers, from the ultra-high resolution dBMACH3 to the powerful 50m range dB50. Six relays configurable to either channel provide full alarm and control options.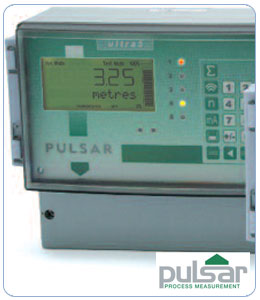 Ultra 5
Ultra 5 offers the ultimate flexibility in ultrasonic control and measurement. Like Ultra 3, Ultra 5 is user-configurable to measure level or volume, provide advanced pump control or measure open channel flow to BS ISO 1438 and 4359. Over and above the facilities offered by Ultra 3, Ultra 5 gives you the ultimate flexibility of: five assignable relays with extra alarm options such as pump efficiency; extra pump control functions including pump run-on and pump exercising; storm and aeration control; differential control using two transducers, the addition of further relays in OCM applications.
Ultra 5 features the benefit of DATEM, the world's most advanced echo processing software, for reliable level measurement.
Level
All the features of the Ultra 3 with 2 additional relays. Offers optional 4 -20mA input for a pressure transmitter or similar.