ClipperTech have installed the first of the latest version of the Aquamatic Aquacell S300 Series Sampler, with new cabinet exterior, at Brechin WWTW.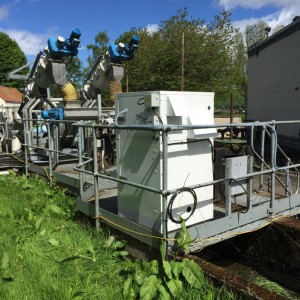 The system helps meet the Environment Agency's required criteria, by automatically collecting regular samples of wastewater, in a 4 x 5 litre HDPE Integral bottler so it's able to take up to 4 consecutive composite samples. This 'composite' sample is a true representation of the average chemical load of the effluent from the site, and therefore avoids potential inaccuracies and incorrect charges associated with an ad hoc manual sampling approach.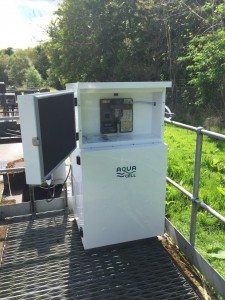 The Aquacell S320H in particular, is one of a full range of Automatic Wastewater Samplers, featuring portable and wall-mounted systems as well as both indoor and outdoor, ambient and refrigerated units with a host of Sample Collection options. Each sampler model is also configurable with numerous additional features to ensure that whatever the customer's specific sampling needs are a solution can be provided.
The Aquacell S300 Series is a full range of floor mounted automatic Wastewater Samplers, based on a high performance cabinet and incorporating the Aquacell Sampler Module. The Sampler Module is panel mounted in the upper section of the cabinet. The lower section of the cabinet is the Sample Container Housing. The Sample Container Housing is highly insulating and has a lockable front door. As with all Aquamatic Samplers each of these models is compliant with the UK Environment Agencies MCERTS standard for Automatic Wastewater Sampling.